Stardust Magazines - 2022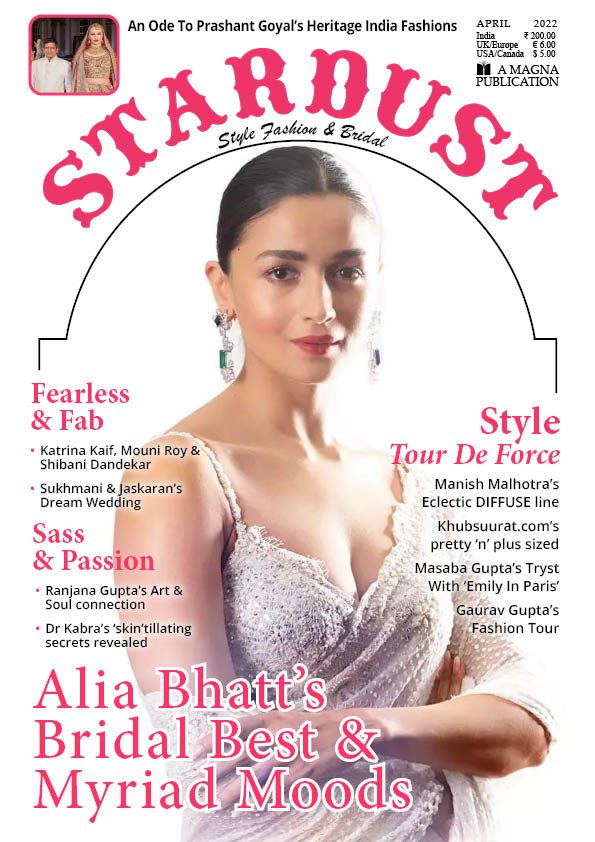 Stardust - Style Fashion & Bridal - April 2022
Many Looks Of Alia: Awesome April Bride - Meet Mrs Alia Bhatt Kapoor!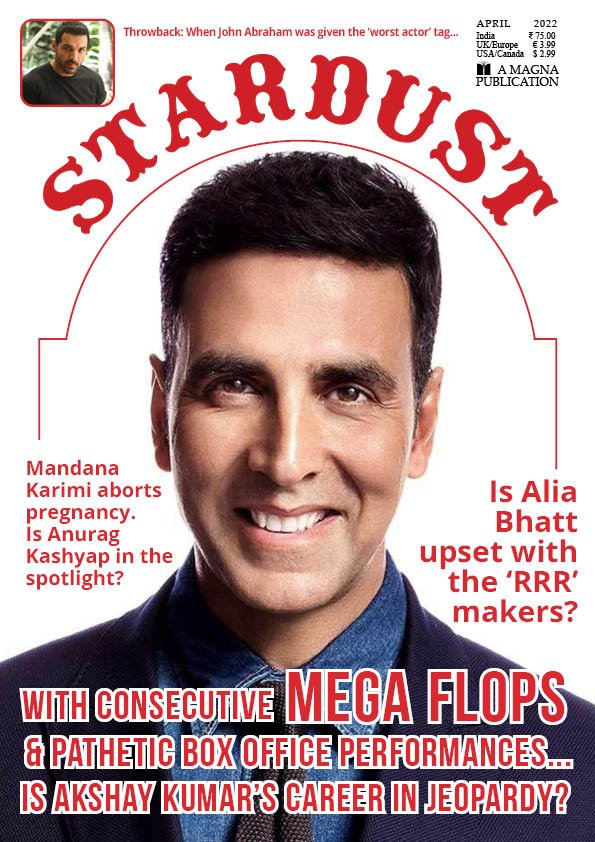 With consecutive mega flops & pathetic box office performances... Is Akshay Kumar's career in jeopardy?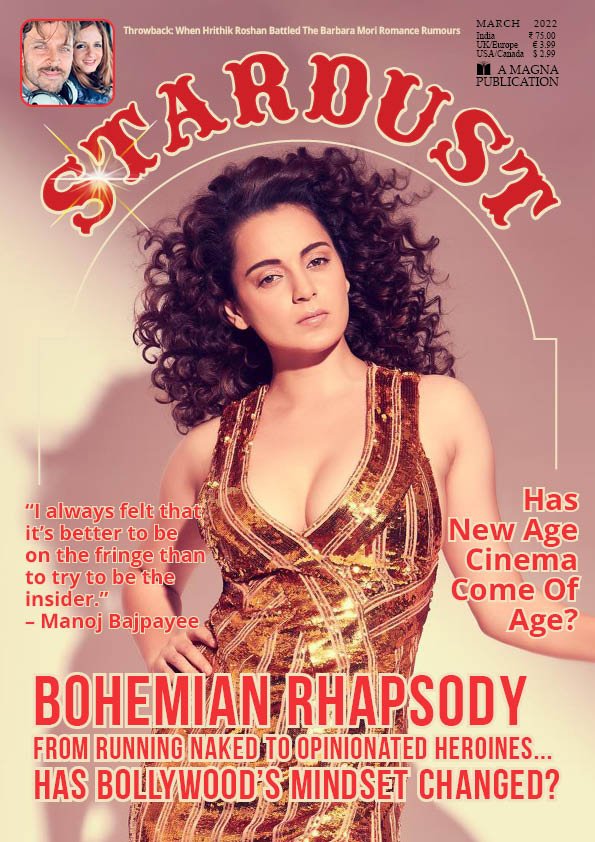 Bohemian Rhapsody. From running naked to opinionated heroines... Has Bollywood's mindset changed?
Is Hrithik in Love again? Who is the mystery girl?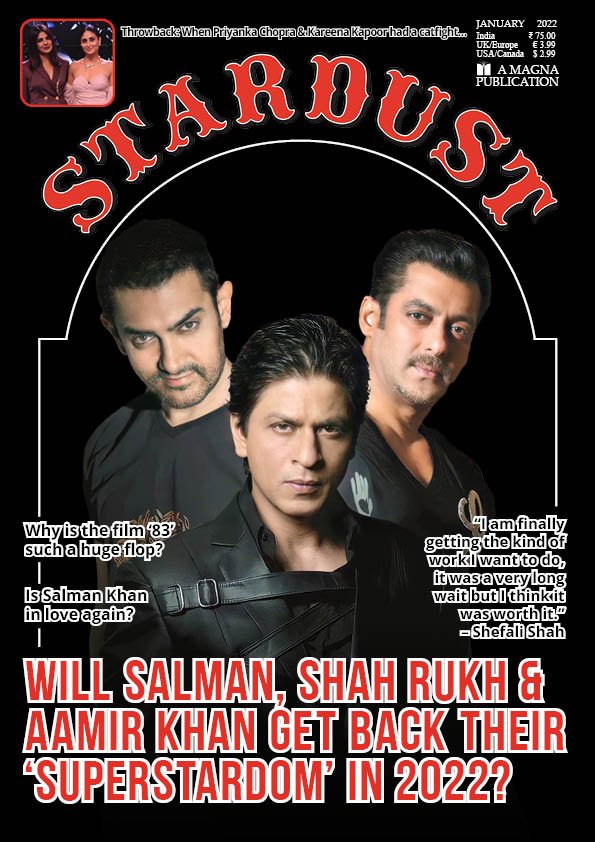 Will The 'Superstar' Khans manage to get back their position in 2022?
Stardust Magazines - 2021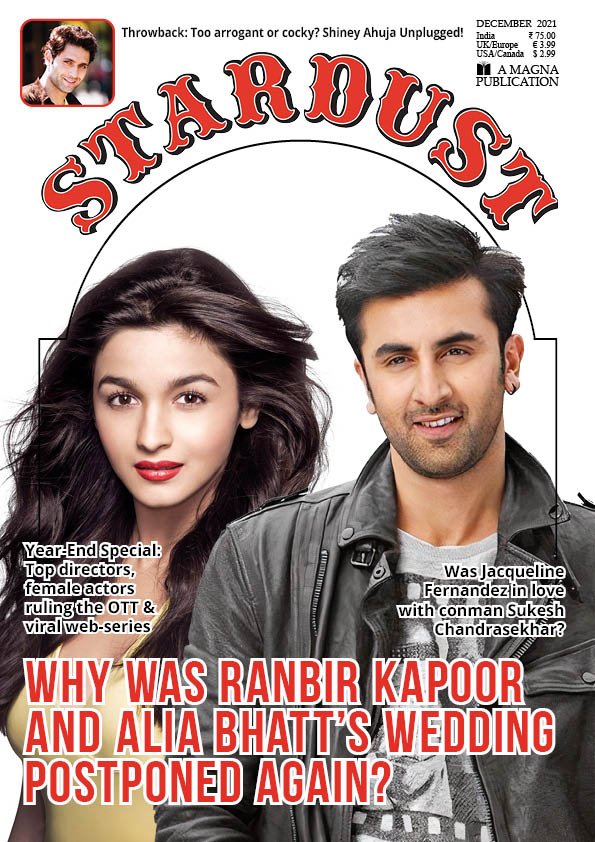 Why was Ranbir Kapoor and Alia Bhatt's wedding postponed again?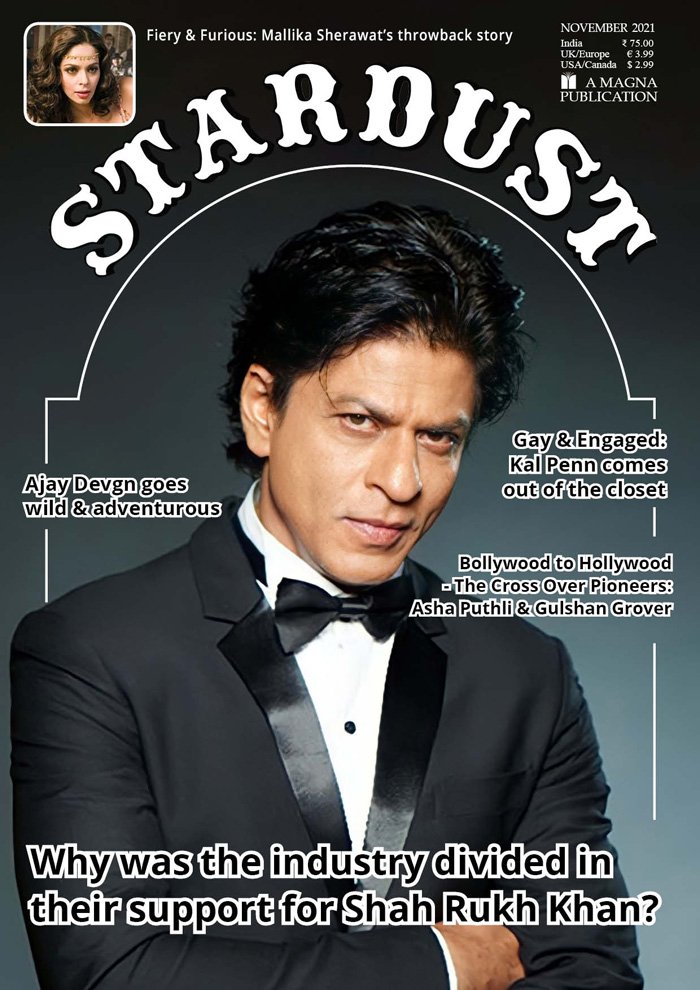 Why Did Bollywood Big Wigs Not Support SRK?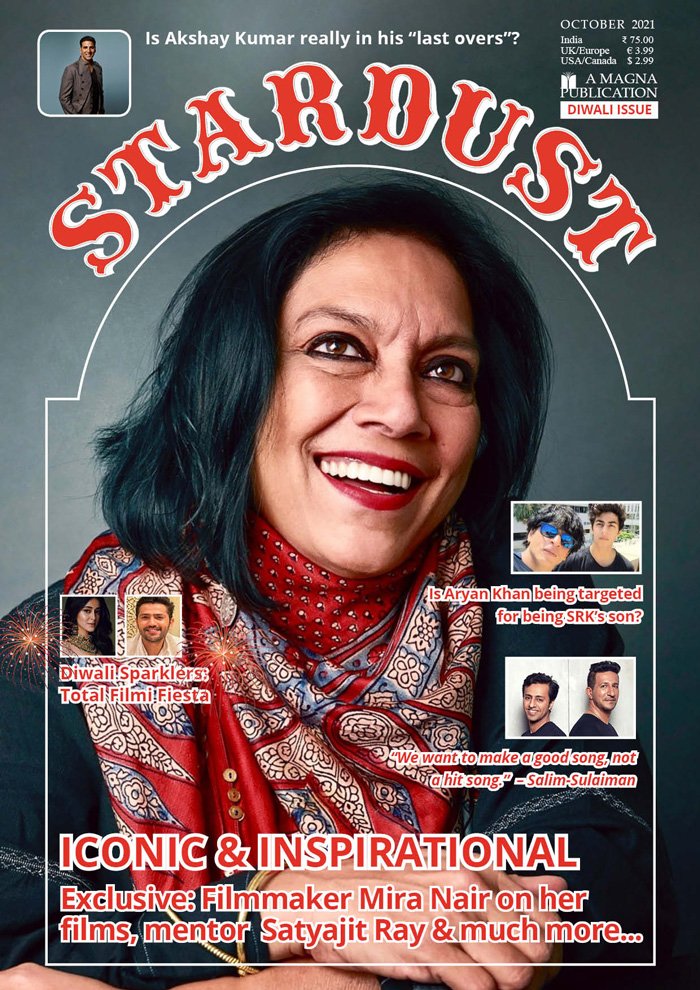 "I never intended to be an educator. I wanted to make my films my way but reach the widest possible audience." – Mira Nair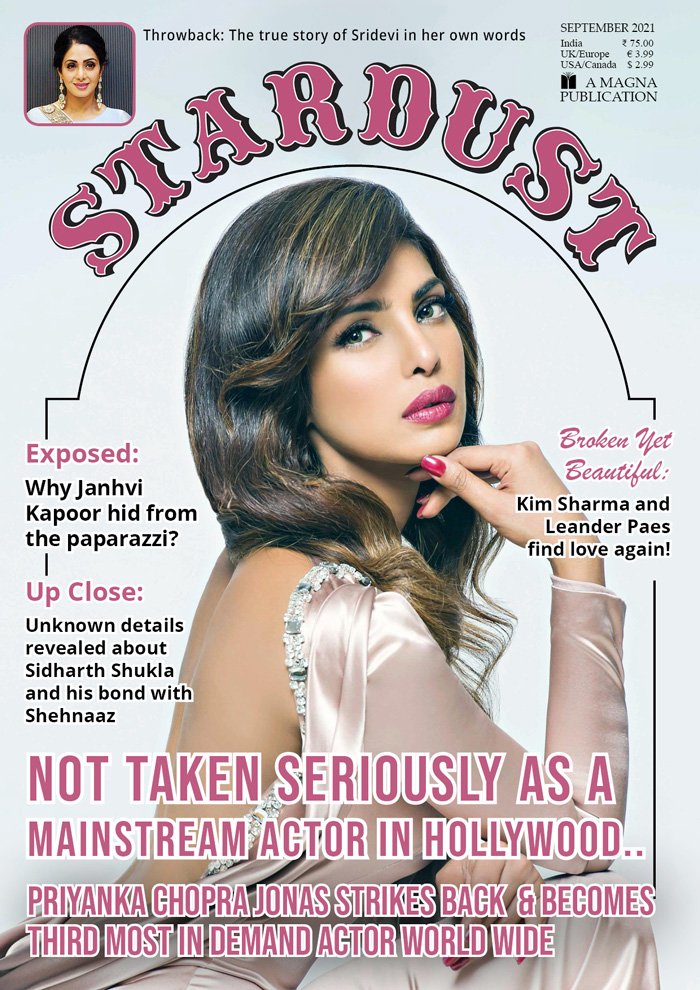 Not taken seriously as a mainstream actor in Hollywood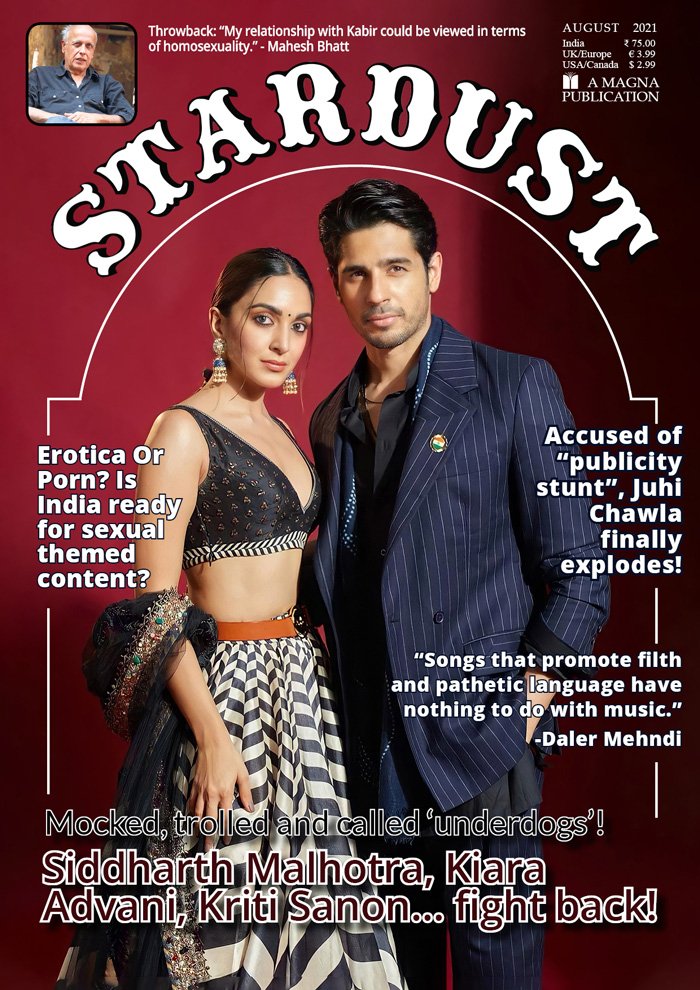 Goodbye Khans… Sidharth, Kiara, Kriti, Parineeti & Taapsee are here!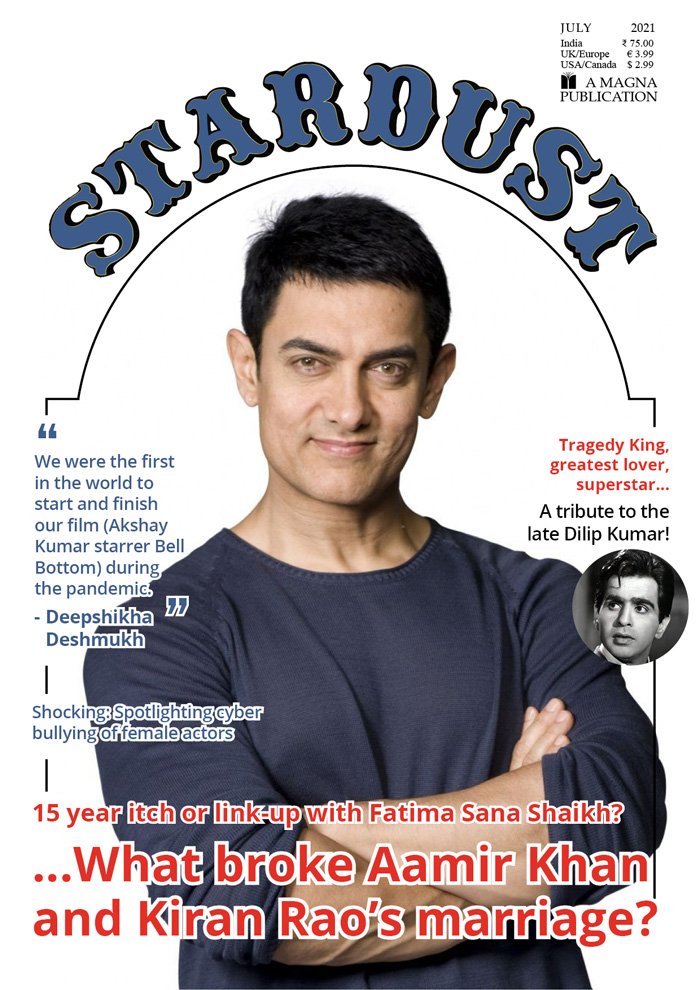 15 year itch or Fatima Sana Shaikh… What is the reason behind Aamir Khan and Kiran Rao's divorce?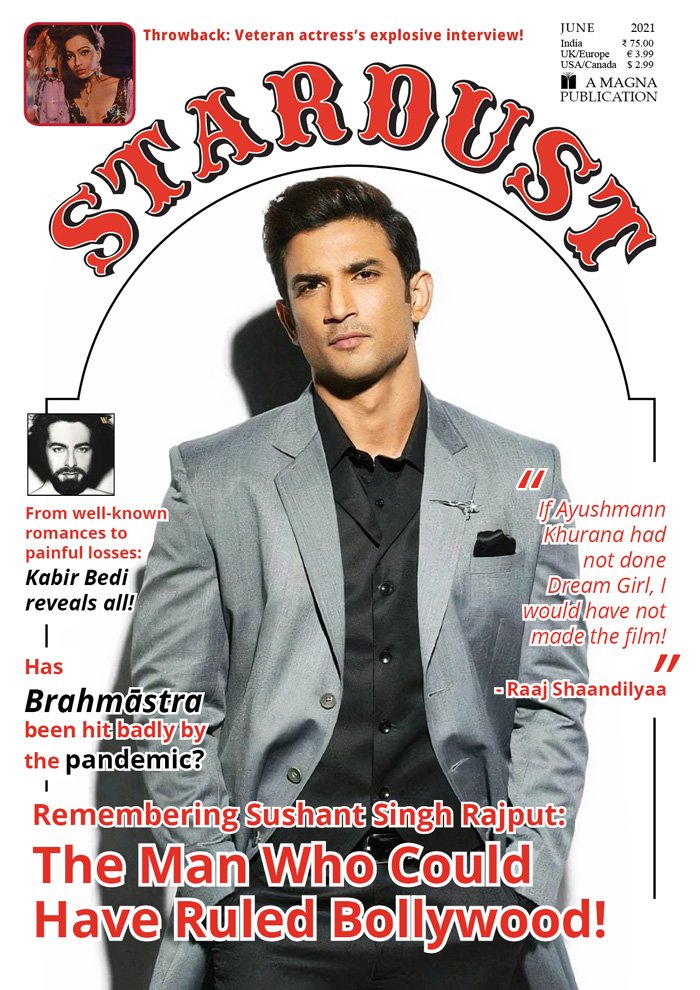 Sushant Singh Rajput - The Man Who Could Have Ruled Bollywood!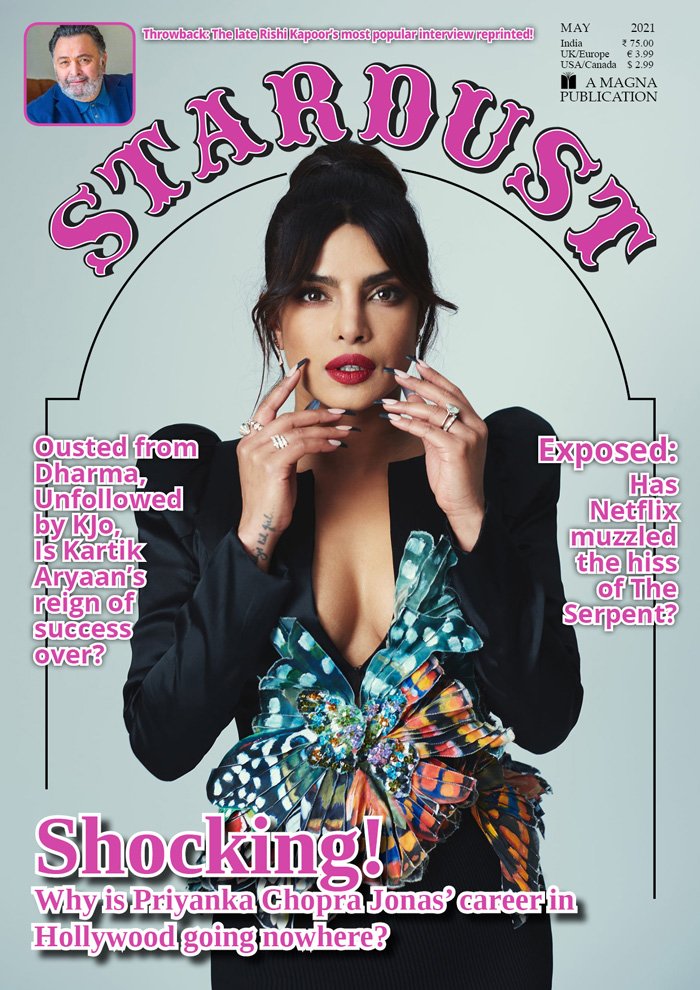 Why is Priyanka Chopra Jonas's career in Hollywood going nowhere?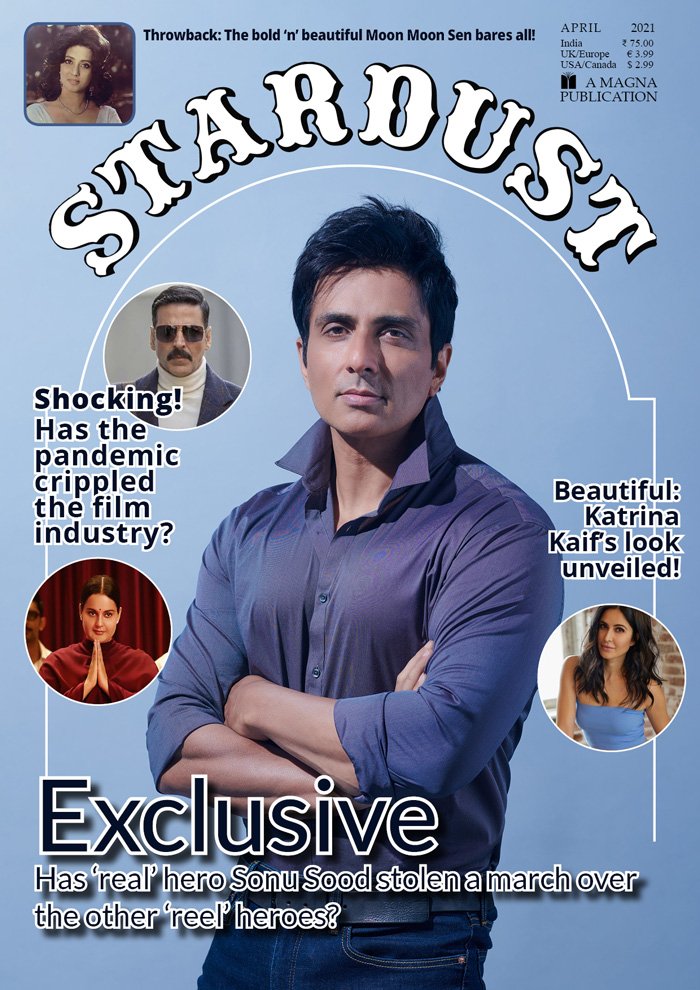 Has 'real' hero Sonu Sood out-raced and out-beaten all the 'reel' heroes?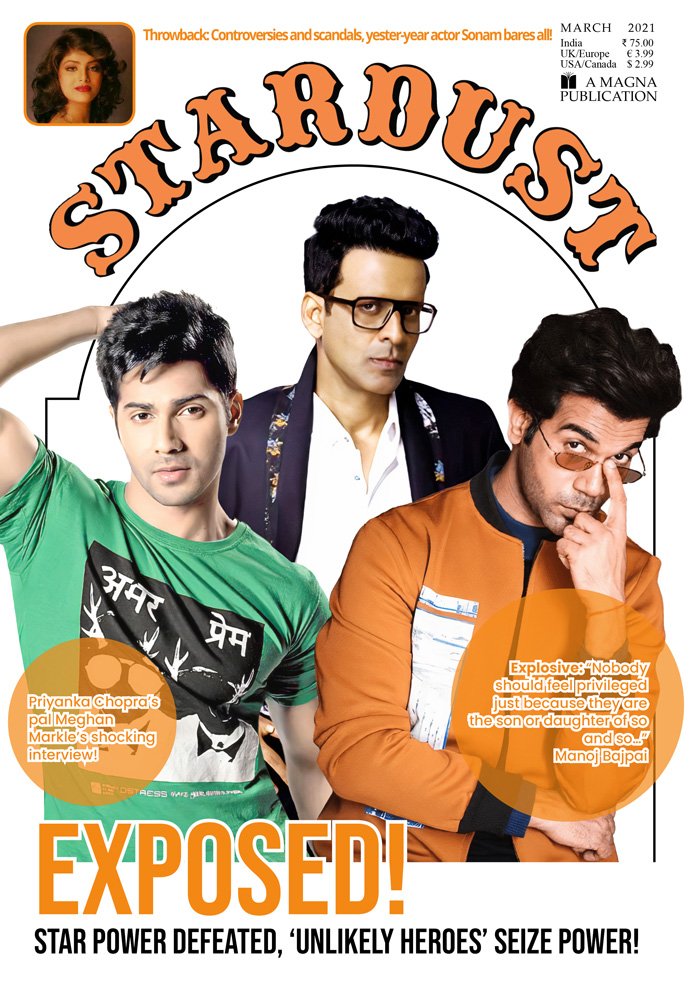 Star Power Down, 'Unlikely Heroes' Seize Power!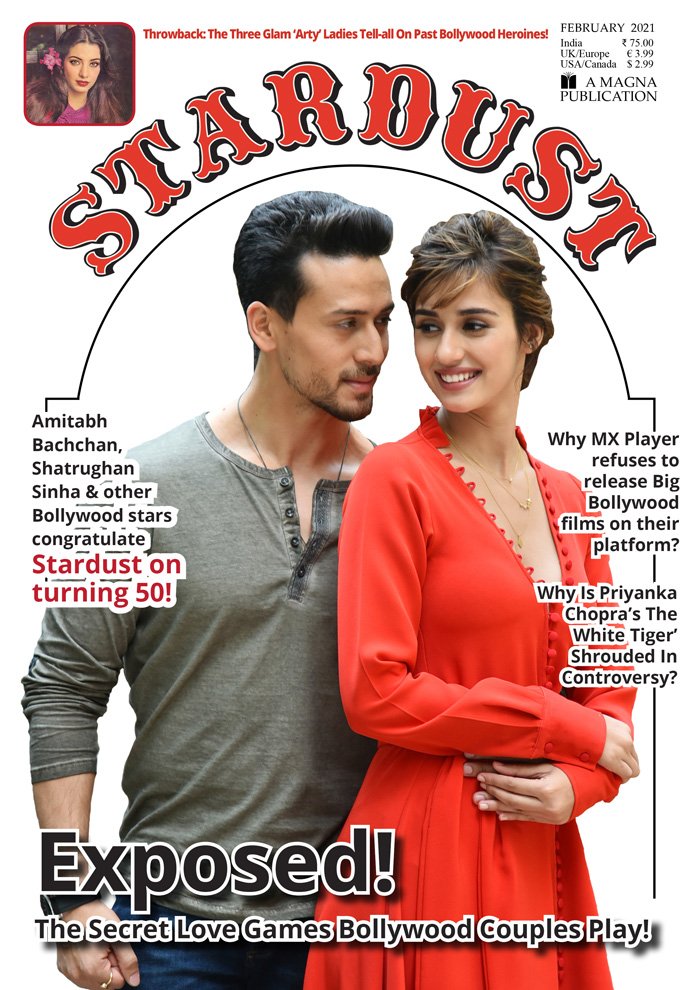 Secret love tryst, affairs, and Rendezvous…when will Bollywood couples spill the beans on their love affairs?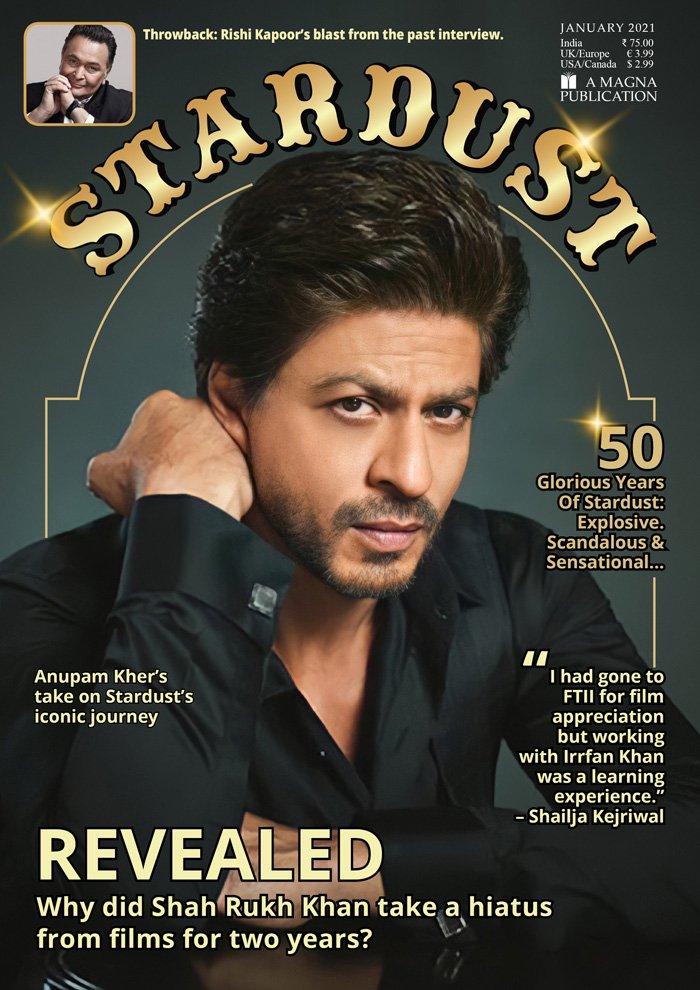 Why did Shah Rukh Khan go missing from the silver screen for two years?
Stardust Magazines - 2020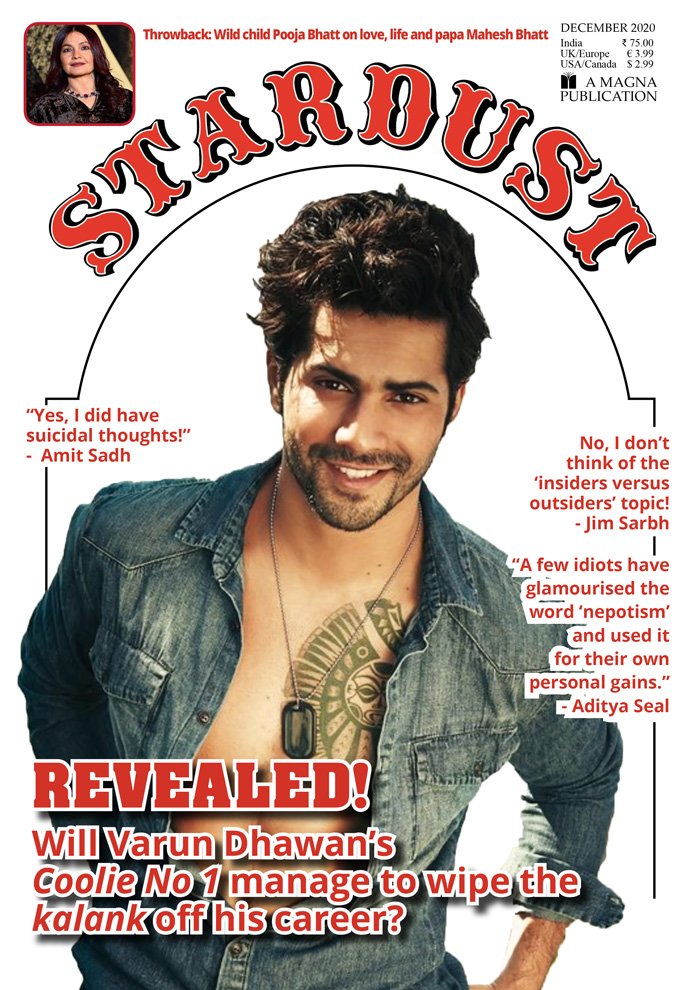 Can Varun Dhawan get back his winning streak with Coolie No 1?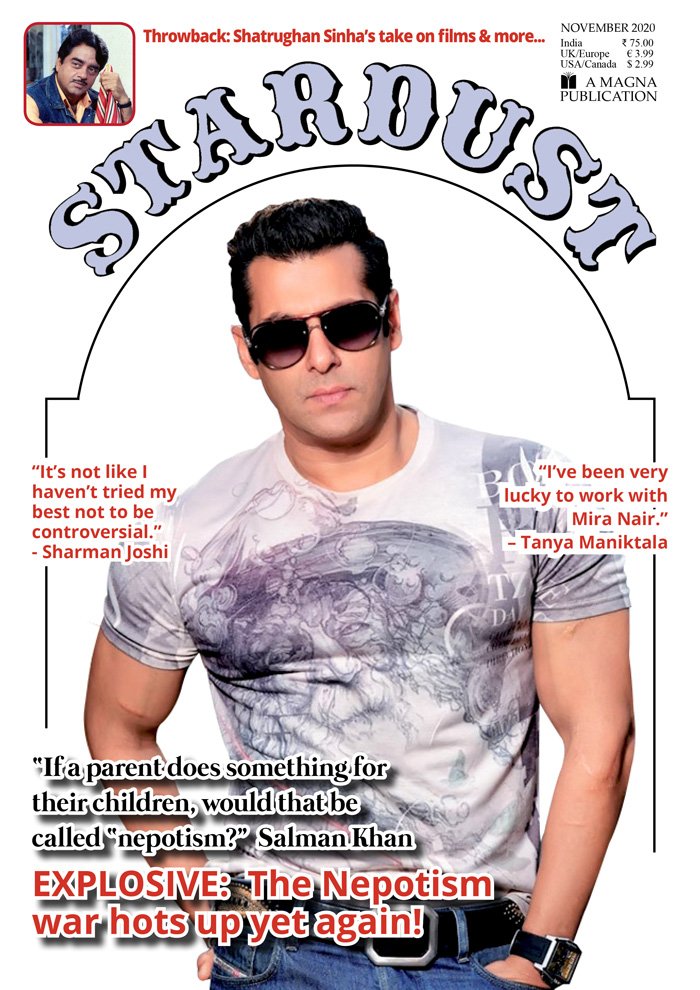 If a parent does something for their children, would that be called 'nepotism?' - Salman Khan
Cover Story: 'Dirt', 'Filth', 'Scum', 'Druggies;….Bollywood Strikes Back!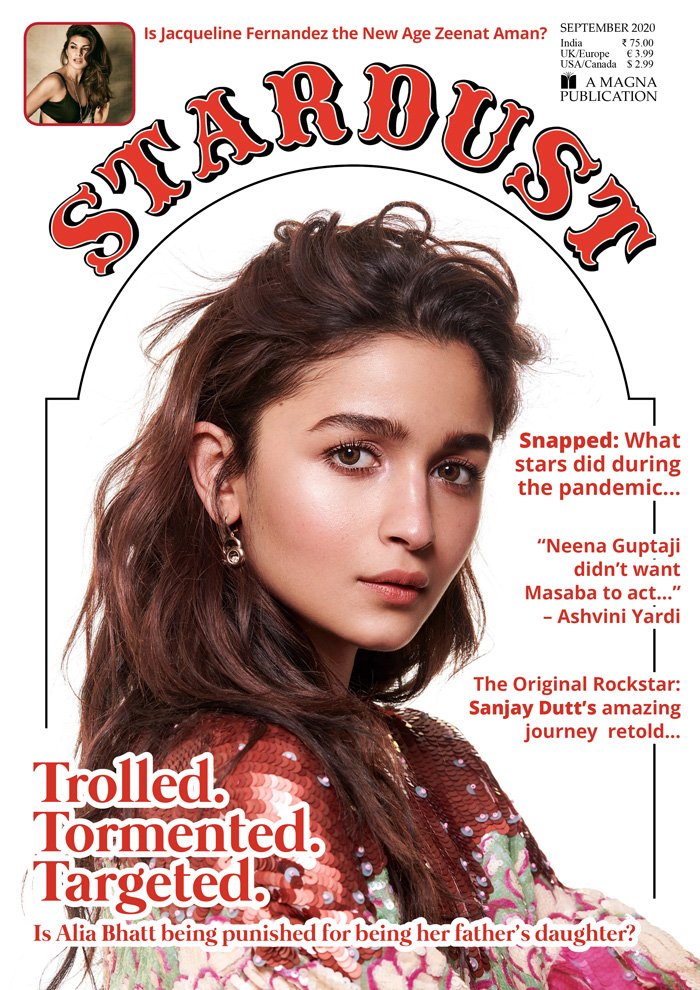 Alia Bhatt - Trolled, Tormented, Targeted. Is Alia Bhatt being punished for being her father's daughter.
Explosive, Sensational 'N' Volatile… Stardust, the Filmi Bible of Bollywood, blows the lid off the intrigue behind Sushant SIngh Rajput's untimely death.
Suicide or murder - What drove Sushant Singh Rajput over the edge