In these drought ridden box office times for Bollywood, it's a relief that the Kartik Aaryan starrer Bhool Bhulaiya 2 is a huge hit. Director Anees Bazmi talks exclusively to Sumita Chakraborty about his struggle, working with Kartik Aryan and much more.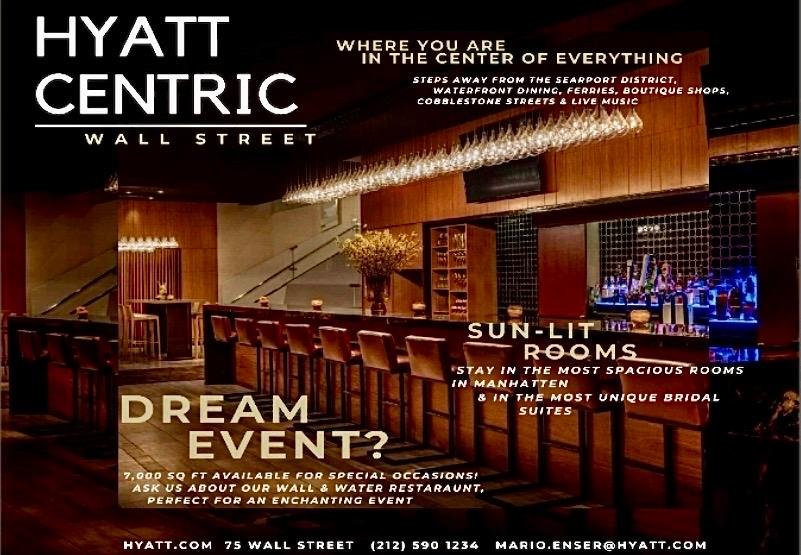 You are a director, writer and producer with a career,which has spanned three decades, how has the journey been?
Before becoming a writer and director, the journey was very,very tough. It took me 10-15 years to find a stronghold in the Industry and establish myself. I have worked as an assistant sound editor, assistant art director, assistant editor, and a ghostwriter. I have even worked as an assistant for Raj Kapoor and 15-16 other directors. So, it's been a long and tough journey. I struggled for a long time. After I wrote my first film Swarg (1990), there has been no looking back. After Swarg, I wrote Pratibandh(1990), Shola Aur Shabnam (1992), Bol Radha Bol (1992), Aankhen (1993), Laadla (1994), Raja Babu (1994), Deewana Mastana (1997), among many others. I've written for almost 50 films. As a writer, my last film was Mujhse Shaadi Karogi (2004). I got tremendous success as a writer as many films did extremely well at the box-office. I remember there was a time when I used to be first choice as a writer. Even the artists would prefer me and show confidence in the project if I was the writer because they felt if I was writing then the film would become a huge hit. I have an excellent track record so they felt confident about me. During those times, at least 10-15 films I wrote for became golden and diamond jubilee. However, when I started my journey as a director, my first film as director didn't do well at the box-office. After that, I had to face a lot of challenges for 3-4 years. I still remember I had no offers during this time and I am not that kind of a person who would chase others for offers. Nonetheless, I didn't give up and I wrote another script because I felt that I could become a really good director. I always wanted to be a director but writing came naturally to me as it was in my blood since my father was a poet. I was writing but still my goal was to become a director. So, I wrote the script for my second film as a director 'Pyaar To Hona Hi Tha' and it became a huge hit. Since then, there has been no looking back. I have been delivering super-duper hits every 3-4 years. Deewangee, No Entry, Welcome, Singh Is King, Ready, and now Bhool Bhulaiyaa 2… so my journey has been great as a director. I think I joined the industry in 1977-78 so I've been in Bollywood for a long time now. I became a writer in 1990 so it's been 32 years. A couple of my films didn't work at the box-office but the audience still had faith in me and they still do. The audience knows and believes in me that I can make a hardcore commercial film and deliver a blockbuster. Whether the film was a hit, superhit or was doing ok at the box-office, I still kept getting work in the industry. Overall, it has been a fantastic journey.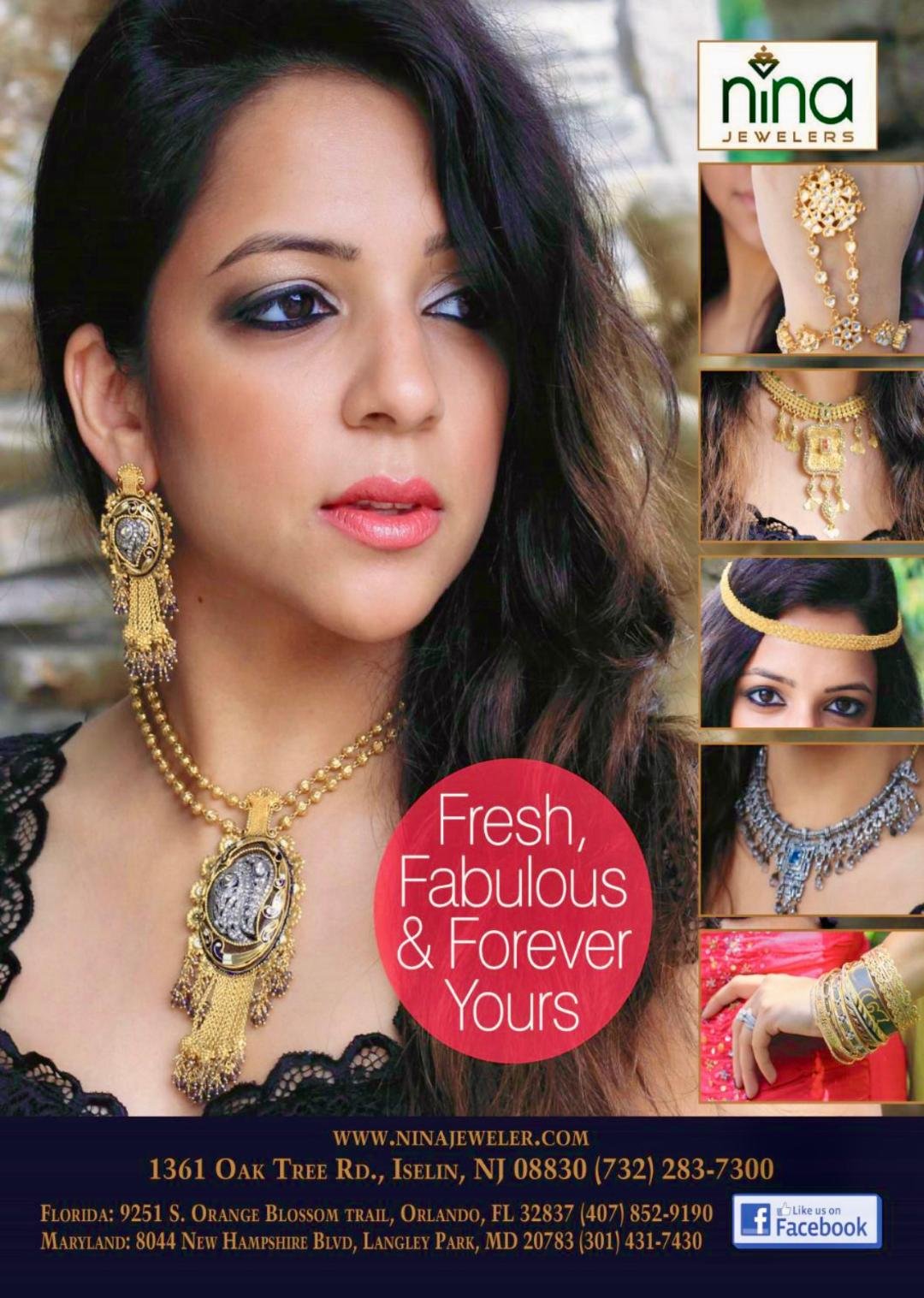 How did you get into Bollywood? I believe you were a child artiste too – could you tell us briefly about your start?
I never had any interest in acting neither I wanted to pursue it as a career. However, my younger brother was really handsome and I took his pictures to couple of places. But he was very young at that time so they offered me a role instead. I really needed money during those days as I come from a humble background. In fact, I kept changing houses every eleven months. In total, I changed 36 houses. So I worked as a child artist in 2-3 films but I never had any interest in working as an actor. But I thought if I keep doing this, I will keep getting some money. But then after some time, I was neither a child nor an adult. So I stopped getting work, then I joined the sound department and worked for Pradeep Suri. After that, I joined a new department and then I got into editing films. However, some big writers felt that I could become a good writer and they contacted me to write a film. So, I wrote the entire film but I did it as a ghostwriter. But when I saw that film, I felt confident that I could become a good writer as the audience was able to relate to the story and connect with the script. I could see the audience clap, whistle, and laugh. So I felt confident but it took me some time to get my first opportunity as a writer. I got my first film Swarg in 1990 and things became much better.
Hulchul was your first film and after that Pyaar ToHona Hi Tha was your biggest commercial success. After that Welcome, Singh is King etc made you a household name, could you tell us about how commercial success changed your life?
To be honest with you, commercial success hasn't changed me at all. It has just changed the circumstances around me. I used to live in a rented house so I bought my own home. My living standard improved and I got to experience comforts in life. But as a human being, I haven't changed even a bit. Weather changes and seasons change, but I believe that humans stay the same. People who used to be my friends back then are still my friends. People who I have known for 25-30 years love me and I love them. Many of my juniors who have known me for God knows how many years still bring food for me and ask me to eat with them. I still eat with them. So, my circumstances and situations might have changed but I haven't changed even a bit.
You are an outsider, so in this nepotism hit Bollywood, was it a challenge to start out or were things different then?
My family didn't know anything about the film industry neither did I so you can say that I was an outsider. But I had a few friends in the industry. Gradually, I found more friends in the industry. I personally believe that people who know and understand their work gradually make a place for themselves in the industry. I started hearing about nepotism in recent years. It's very natural for kids to become impressed and inspired by their parents. So, if they wish to follow their parents' footsteps and even the parents want their kids to follow them, and if they are helping then I don't feel that there is anything wrong in it. Having said that if they aren't interested then I don't feel that anybody should force them either. Everybody should have the right to make their own choices and they should obviously pursue another career if they are not interested in the same profession. To be frank, I never felt nepotism neither I felt as an outsider for ever since I entered the industry. I always have felt as an insider and the industry welcomed me with open arms. I treat the film industry as my family. I never see anybody from the industry as an outsider or insider, everybody has been nice to me, showered me with affection, and they have even treated me with respect so I do the same.
You have written and directed more than 60 films in Hindi, Tamil and Marathi across varied genres. Was this a challenge?
I believe to write a film is a challenge in itself. Once a script is finished then others come to know what the film is going to be about but before that, only one person knows about the story of the film and that's the writer. It's an isolated job, you have to think and write alone. It's like giving a birth to a film. It's a very challenging job to write a film. It doesn't matter whether you are writing your sixtieth film or first film, the job is equally challenging. Even after writing so many successful films, I still doubt that how am I going to write this film and what will happen. I don't know whether it is an insecurity, fear, or anxiety, I still face it as a writer. I keep wondering how I am going to write this film, then I start working really hard. I use all my experience and somehow when I start writing, I start to feel confident and feel that I can do this film because it is going well. In 1990s when I was working as a writer, I was working alone and I used to write 4-6 films by myself at the same time. I had no assistant back then, I only had one tape recorder in my hands and every time I would think of something then I used to record it and share it with the team. Back then, we didn't really use to work with a bind script. In fact, it used to be just an idea and the shooting would start. We would be working on it gradually and nurture the idea as we would go ahead. Many times, I would have shooting for 3-4 films at the same time and I would stay up at night and write the film. Some films would require one scene, some would require two to three scenes, and others would require more scenes on the same day. Each film used to be different, with different characters and storyline. However, the complete story is somewhere there inside your mind and heart. All these films proved to be such huge hits at the box-office. But to be fair, I wouldn't really call it a good practice. I personally believe it is better to work on your script and bind it so there is a clarity. What I mean to say is that even when I wrote things at the eleventh hour, my films became superhit. Some of my favourite films such as No Entry, Welcome, Singh Is Kingh, or Ready, I wrote some of the best and most beautiful scenes you see in these films at the eleventh hour. I wrote some one hour prior to shooting and I changed some things during the shooting of the film. Even if I write the script right now, I don't treat it as a bible that I wouldn't make any changes in it and I would make the same film. Whether it's an advantage or disadvantage, I don't know. But once you start shooting for the film, you realize that you could improve some scenes in the films that you wrote a few months ago. So, I always written and made films in such way.
We had spoken about nepotism before… since it is the buzz word these days, could you tell us what you think of this and the insiders versus outsider's debate?
As I've mentioned earlier, if you have the ability and you know how to do your job well then eventually you find your place in the industry. Obviously, there will be some struggles as the competition is tough. We have Shah RukhKhan, Akshay Kumar and the most recent Karthik Aaryan. We also have Kangana Ranaut who is one of the top actresses right now. There are many people like them who made a name for themselves in the industry despite being an outsider. There are also many insiders in the industry who have many big names behind themselves yet they couldn't continue for long. I believe it is the ability and talent that allows you to do the job. Ultimately, it's up to the audience to decide. The audience already knows whose son or daughter it is or whether it is an insider or outsider, they are not interested in such things. If the audience loves their work, then they will bless them with more work. For example, there is Rajkumar Rao. He is an outsider and he has done such a fabulous work. He is still doing good work. There is also Ayushmann Khurrana. All these people have made a place for themselves in the industry. You will also see people who entered the industry with big surnames, big banners, and a strong backing behind them yet they couldn't establish a name for themselves. To be fair, it is not just the film industry but it is everywhere. If there is a big doctor then he would obviously want his children to become big doctors as well or whether it is a lawyer, I believe that it is everywhere. From their children's perspective, they have seen their father or mother doing it so they wish to do the same. There is absolutely nothing wrong in being inspired by your parents.
You worked with Kartik Aaryan in Bhool Bhulaiyaa 2 which is one of the biggest hit in the industry, Could you tell us about this? How was it working with Tabu, Kartik and Kiara Advani?
It was a fantastic experience. Speaking about Kiara, I've always admired her work. She has done good work and she has grown a lot as an actor. She is a very nice human being. She is very punctual and does her work properly without any tantrums. She is actually a very nice girl and I never faced any problems because of her. Kartik is a very good actor and he has done a job in the film. This film was very important for him and it was also an important film for me. All films are very important for me because I want all of them to do well. But it was very important for him because a blockbuster film would obviously prove beneficial for him as a lead actor. I made the film in such a way that he got the best of it and it became a blockbuster. As far as Tabu is concerned, this is the first time I have worked with her. I've always wanted to work with her because she is such a fabulous actress. But for some reason, it couldn't happen. However, when I heard about this film, I approached her and told her about it and she was very excited to work in it. From that day till the end, there was not even a single complaint from her. The way she has acted in this film, I don't think anybody else could have done it. The film became a blockbuster also because of her contribution. Not just her, I mean Sanjay Mishra, Ashwini Kalsekar, and Rajpal Yadav's comedy scenes, people loved and enjoyed the film because of all of them. So it was a fantastic experience to work with all of them.
You worked with Kartik – a star with no connection in the industry – at a time he was ousted by Dharma and the media had said he was finished… tell us about this?
As I said earlier, if people are appreciating your work, then you will grow and improve. As far as media is concerned, they write all sort of things. They have their own perception. But it doesn't necessarily mean that it is always true. You just need to keep doing your work. I am very happy that the film did well at the box-office. He was excited about this film and it shows that he understands these things. So he got success as well.
Do you think as a director and filmmaker there should be perhaps some kind of attempt by the filmmakers to introduce new talent into the film industry, what do you think?
Definitely, it should keep happening. If there is no new talent in the industry then how will it grow and improve? Filmmakers have been introducing new talent from time to time. Whether it's an established name or some big actor, they were also new at some point and somebody gave them a chance. The newcomers I see these days are very talented and well-prepared. They understand the work and they work very hard. They are actually very nice. I like the youngsters very much because they are doing such good work. New people should keep entering this industry and they will keep coming. I don't think it is anybody's hands to stop it.
Do you think the pandemic has changed the working of the industry? Have stars lost their stardom while good content has become king?
Content is a king, content was a king, content will always be the king. The biggest proof of this when you approached the biggest stars in the industry, they are always interested in the story. They always ask about the story first before saying no or yes. The reason could be that I don't like the script or I love the story because it is so good. As far as stars are concerned, if it is a good story then it will do well and it will even do even better because of stars and their stardom. Even Dilip Kumar gave flop films. He was the biggest star in the industry. So he could give flop films that it proves that content is the king. Even in his flop films, he has done such good work that many actors fail to do it even in successful films. Still, some of his films didn't do well, it was obviously not because he didn't do a good job. Amitabh Bachchan also had a few flops. A few of his films didn't work at the box-office while the rest did great. I believe it is the same thing with every star. If a film doesn't do well at the box-office then it obviously means that the audience didn't like the content. Stars always want to hear the story first but I believe it is a huge task to also decide which films to choose. Many stars have a good understanding about this and they are right about ninety percent of the time. There are some who pick the films based on what they like rather than what the audience will like then they suffer. Because if the audience doesn't like it then how will it work?
With the OTT platform becoming dominant, do you think multiplexes and single screen theatres are affected?
Watching films in a theatre is a different experience altogether and you can't get it anywhere else. Big films will always be released in theatres and they will keep doing well. However, the most important thing is that the audience watched a lot content on the OTT platforms during the pandemic without spending much. They also have a lot of choices when it comes to OTT. It has also become very expensive to watch films in theatres. After the pandemic, many people have been struggling financially. Before pandemic, people even used to watch moderate films that would do average business at the box-office. Even the films that would flop would do some minimum business at the box-office because people were watching films in the theatres. But after the pandemic, people have already consumed so much content because of OTT that they can watch it comfortably at home so they are being picky about it. Also because of the money problem, I think it has affected theatres. That said, OTT platforms have been producing fabulous content and people are appreciating it. So, it is future and nobody can stop its growth. The only way forward from here is to improve the quality of films.
Why is it that South films are doing so well while just a handful of Bollywood films have become hits?
I believe whether it is a South film or a Hindi film or some other language film, if the film is good and the audience is loving it then it will do well at the box-office. It is as simple as that. There is no question about whether only South film will work at the box-office or only Hindi films will do well. The films that are good should well and they will continue do well at the box-office.
Lastly, what's next in the pipeline for you? What are the other projects you are working on? And would you also foray into the OTT platform?
I definitely want to something on OTT platforms but I want to do something different. Except for a few things, even OTT platforms are becoming monotonous and only similar projects are being made on different platforms. Except for a few series that are doing extraordinarily well, I am not interested in maximum projects on the OTT. So I want to make something that will do extremely well, the audience must really love it, it should be different, fresh and something new because naturally if my name is involved then the audience would expect the same. I want to do something on OTT platforms but at the same time I don't want to do it for the sake of it. I would definitely do something on OTT platforms if it is really nice and different. In fact, I have been thinking of something so let's see. As far as films are concerned, I am planning to start No Entry sequel in January next year. Other than that, there are 3-4 projects in the pipeline. You will get to hear about it very soon.