Rajeev Mokashi checks in for a 3-day stay at this luxe wellness retreat.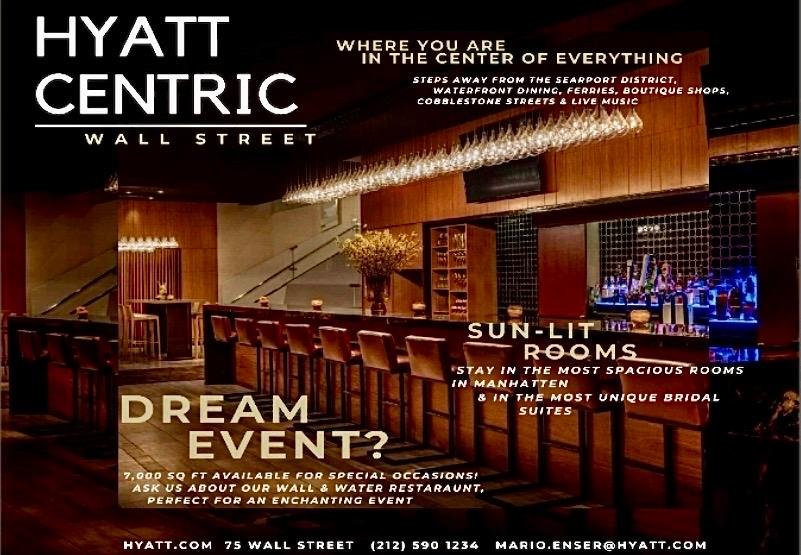 I was invited for an experiential at Fazlani Natures Nest' unparalleled and unique wellness destination which on arrival, I found was welcoming and arresting in equal measure. On the day I visited, I was accompanied by not-so-clear skies but an oh-so-refreshing breeze. Journeying through the rural countryside, my car sped through beds of blooming orange/yellow wildflowers as we approach the road leading to my destination. A precise fifty five-minute drive from Pune brings me to the quintessential bolthole which is the ideal setting for a relaxing escape all year round. Sitting on the outskirts of Maval village, this tranquil retreat occupies a secluded, rural setting within a picturesque sanctuary.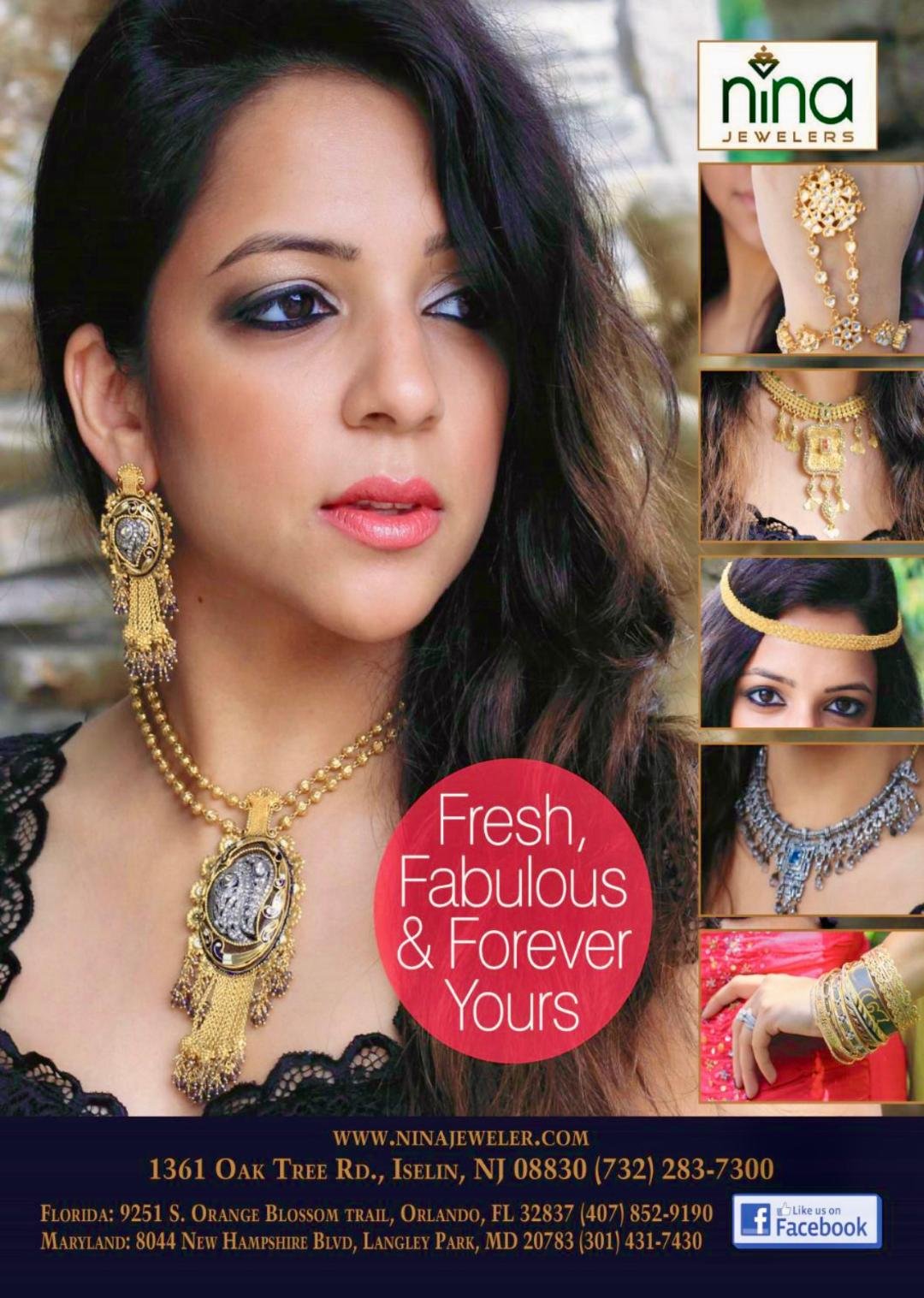 On setting foot, I am greeted by the guest experience team headed by Garvit, the Front Office Manager who walks me down the lobby pavilion and swiftly hands me my surprise (read itinerary), post welcome drinks, Of course. Handing over the baton to my effervescent Man Friday, Chandan, who whisks me off in a eco-friendly buggy for an in-room check-in and briefing me on the way on its amenities and functions. Chandan, my personal go-to man during my stay, is at my beck and
call 24/7. After settling me in, he returns to pick me up for my 11.00 a.m. appointment with Dr. Shubhada at the Amarine Wellness. Soft-spoken Dr Shubhada does a quick analysis of my health history, my body type, current concerns, my palate and lifestyle before jotting down a mini thesis on the do's and don'ts. I thank her with a polished promise to follow – which by the way is intact till date. No sooner had I even settled down, I already learned that the service at Fazlani is front and
center, figuratively and literally.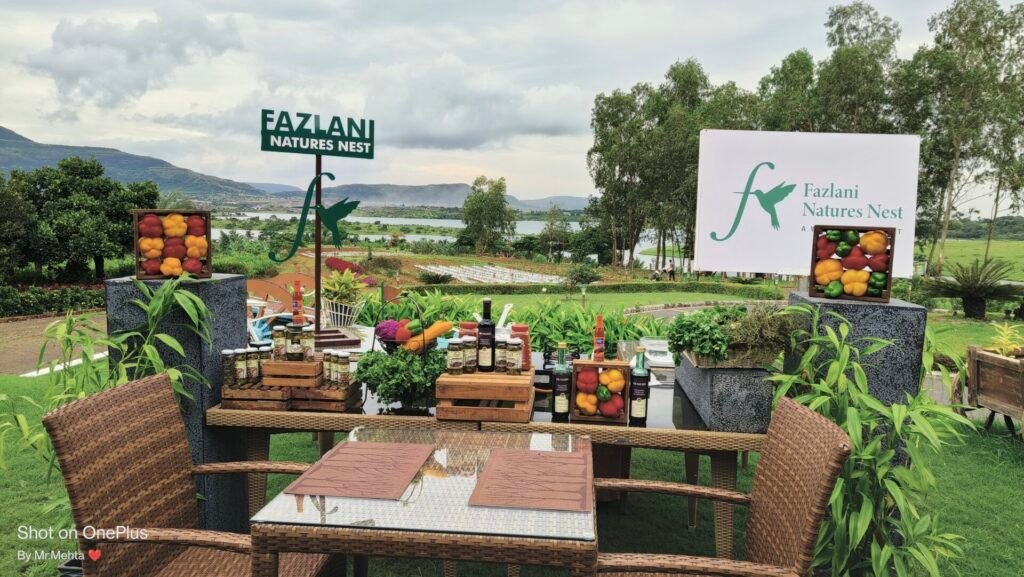 PROPERTY
Nestled amidst unabashed calmness, this luxurious sanctuary of a Wellness Retreat is tucked quietly among 68 acres of lush pristine nature, infinite variety of flora and fauna, an organic farm growing exotic fruits and vegetables, a stallion and goat farm and a bird park to boot. Clad in greenery – the property melts into the surrounding unspoiled landscape covered with dense thickets, flanked by the Indrayani river and the distant Western ghats playing an integral role in the overall experience. On clear mornings, the sunrise view from behind the hills is gorgeous I am told. Guests at Fazlani can also visit the farm's resident entertainers: Goats and horses, pigeons and a cockatoo and macaw. The sweet, snuffy four-legged and winged artistes are a pleasant distraction for kids and
grown-ups alike.  

The vast premises also harbour the Fazlani International School which provides upgrading and educational infrastructure for under-privileged children – so thoughtful of the owners to initiate this philanthropical gesture. I instantly made up my mind to visit the school and meet the kids despite my choc-a-bloc itinerary, which I eventually did on my last day. It was wonderful conversing with Ms. Ajita Nair, the School Principal who explained the challenges handling children coming from such a low socio-economic background and the efforts she and the team take to overcome the roadblocks. More power coming your way.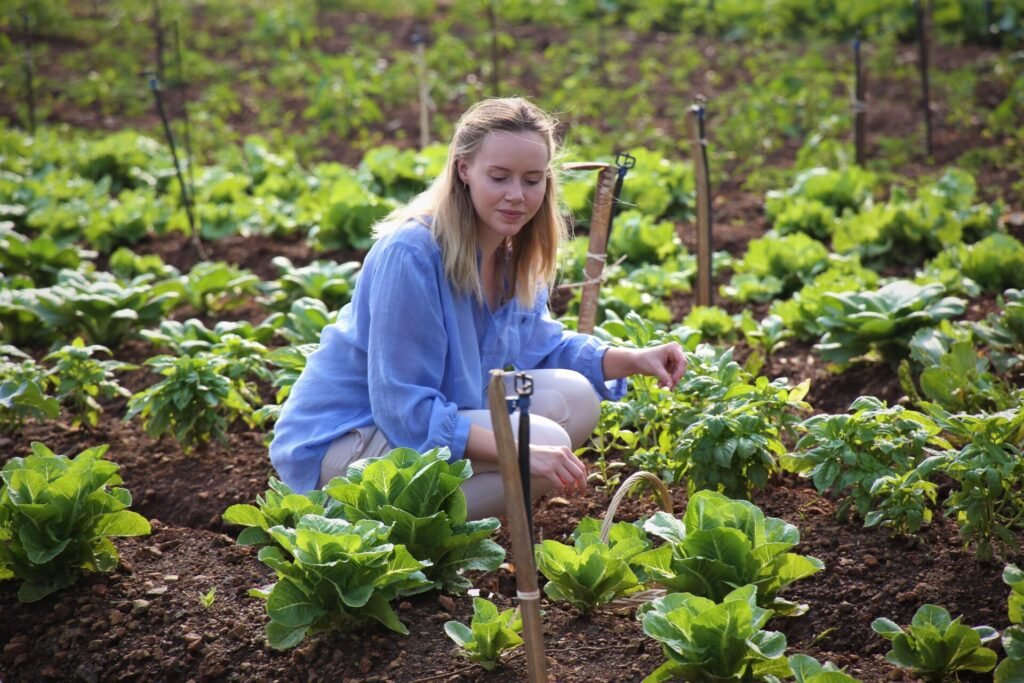 A flora tour mentioned in the itinerary got me curious but clarity was on hand. My armour-in-shadow (Chandan) gave me a heads-up that Soex Flora, a separate entity owned by the Fazlani's is spread over 100 hectares and was the largest exporter of fresh cut flowers including a wide variety of roses to Europe. My visit was rewarded. The set-up is huge and grand and the tour had me smelling roses for the rest of the day.

Dining at The Hive gives you the feel of 'eating out' in nature. The mesmerizing feeling you get just watching the sloping farmland leading to the lake bed is paradisiacal. An admirable pursuit by the management is actively discouraging guests to use cell phones at the table and instead focus on the enjoyment of the food along with in-person interactions with family and friends. All my meals (protein rich) at The Hive were meticulously designed, planned, coordinated by the wellness
and kitchen team led by Shyam Panwar (F&B Manager) along with his army of chefs and they deserve a special mention as the food were truly delicious and healthy.

ACCOMODATION
Six spacious designed villas in various categories, housing one to two bedrooms with a choice of beautiful spaces inside and out. The design is cosy yet contemporary and plays throughout the seasons. My den is in the palatial setting of the Suite villa with spectacular views of the lawn-river through the intriguing sash windows of my room. I am bestowed with a 3-day king-in-resident honor at 'Conifer.' Yes, that's what 'my den' was called. The stay categories come in two variants, suite and deluxe and further sub-variants of regular and premium. All suites and deluxe villas are aptly named after deciduous trees in all
their splendour.

After being treated with reverence from the guest management team, my curiosity is piqued at the mere sight of my suite. Everything about my room thrills me, the plus king size bed, easy-on-the-eyes furnishings lift the neutral space which is finished with natural-inspired furniture. Grand wood and metallic art hangings and light fixtures on the walls can't be missed. Add to this, the stunning view of the lake from my window. The bathrooms are excellent, with prided conveniences stocked in order, spa-style jacuzzi, softest bath towels and robes adorned with tiny yellow flowers (real) that added extra panache.

ACTIVITIES/EXPERIENCES
Joining me for lunch on Day one at 'The Hive' are my hosts – Jagdeep Nambiar, GM – Operations and Dr. Sanjay Khanzode, Wellness Director, who took utmost care to make me feel at home by providing lots of special little caring touches which helped me settle down on my arrival. I'm late so I profusely apologize to them both for reaching late and sheepishly rested my case on time blindness for the delay. The flow of our conversation is easy-going unlike the food served on our table which was fast flying. Broccoli for soup, tofu tikka for starters and Quinoa Biryani for mains was delectable. The green apple and mint refresher that followed was like nectar of the Gods.

Talking about the property, Jagdeep Nambiar, GM, Operations, says "Wellness experiences with self-exploration combined with serenely posh location have been the central focal points at Fazlani Natures Nest." Dr. Sanjay added, "Nature and Nurture" is at the heart of healing philosophy of Fazlani Natures Nest Wellness Retreat. An ecosystem of Naturopathy, Ayurveda and nature based wellness therapeutic modalities form the core of preventive medicinal approach at Fazlani." Both set an atmosphere of camaraderie, very engaging and full of positivity.

So begins three glorious days in absolute bliss (and privacy). My newly adopted 'explore new things' mantra led me on all sorts of standout adventures like horse-riding, goat-milking, bird-feeding and vegetable plucking.

Equine Therapy Experience: They say 'you don't choose the Horse, the Horse chooses you.' So "Cheval " chose me. This 10-year-old pedigree breed was my new friend and companion. It was heart-warming to engage in activities such as grooming, petting, feeding and leading him from his stable to mounting and riding him in the arena. The bonding benefitted my mind and body with reduced stress and an overall more balanced mental and emotional state. Cheval was a keen observer, highly intuitive, and sensitive to movement and emotion. The rapport helped alleviate my OCD (Obsessive Compulsive Disorder) condition to a great extent. …Special gratitude to Dalvi, the resident equine specialist for guiding me to connect with my soul's unique imprint to flow in the present moment. 'Easy Cheval', 'Trot Cheval', 'steady', 'good boy' are still ringing in my head. More pat coming your way… Cheval!
Wellness Cuisine Cooking Session: The guest management team planned a signature hands-on culinary workshop with the experiential kitchen set up in the open lawns with Chef Abhay dishing a sumptuous three-course meal. Prior to that… I had a first-hand go at plucking fresh vegetables from the organic farm. Most food on the menu at 'The Hive' often travels steps not wheels – from farm to kitchen. The feast I gorged on started with a blockbuster Broccoli soup followed by a hearty bowl of greens sprinkled with cottage cheese, olive oil, fresh sauces and herbs to add flavourand texture. The finale was beetroot risotto
cooked with cheese… the smoothness of which is still melting in my mouth. Getting to view food through so many lenses – from production, plucking, preparation, consumption and feeling of elation is exhilarating.

Yoga and Massage Treatment: Living life in the fast lane and leading a famished-sleep, stress-rich lifestyle, sleep and wellness has taken a backseat (last seat, preferably) in our list of priorities. Even a simple thing like breathing normally is not a norm for most of us. This brings us back to educating ourselves on how to practice and lead a healthy living. My brilliant yoga teachers Abhijeet and Swapnil taught me how. An evening yoga session on Day one turned out well with zero groans and extra zero creaks. My embodied meditation practice at the Amphitheatre on Day two begins at 7.00 a.m. followed by breathing techniques. Fired up by two days of action, I wake up fully charged to kick-start my day with a gratifying session of posture correcting asanas followed by yoga nidra (to induce a state of conscious sleep) and chakra meditation for cleansing and energizing.

My special ayurvedic journey at Amarine Wellness Centre starts with a personalised body-statistics reading and understanding doshas. After a detailed deep-dive, Dr.Sanjay prescribed three wellness therapy experiences beginning with Hot Stone Massage on Day one followed by Choorna Pinda Swedam on Day two and Ksheeradhara on the last day. Masseurs Dhanoj and RP are assigned to me. The Hot Stone Massage is a 60-minute purifying, deep-tissue massage where heated oil is slathered all over the body and smooth flat heated stones are placed on specific points and joints for that intense majestic experience. This decadent treatment works from inside out. The holistic massage technique is used to target specific pressure points which help ease the muscle tension. The Choorna Pinda Swedham is an Ayurvedic full-body massage and uses a mix of warm oils, steamed herbs and spice poultices rubbed throughout the body to aid relaxation which helped me fall asleep easily and soundly at bedtime. Ksheerdharaalso involves a blissful head-to-toe pampering using a series of hot medicated oils and soothing massage strokes that leave me feeling utterly light and renewed – the experience doesn't end once you leave the spa room but lingers for the rest of the day. Gratitude
Dr.Sanjay!

NATURE TRAIL & HIKING
I meet Abhijeet at 6.00 p.m. for a 30 minute nature hike – just simply walking in silence, watching our breath and listening to the ecological soundscapes around us. "Silent hikes are all about walking mindfully in nature." he says as we immerse ourselves in our surroundings. It helps instill a sense of vibrant calmness. Opening up in a naturally quiet environment like in nature or wilderness lets you become physically healthier and mentally clear. This was a new high for me. A must-add activity to my to-do list. The next morning with the sun shining bright I set out on a guided nature trail clambering over tricky terrain to go hiking. After a moderate 30 minute walk through meandering slopes covered in dense foliage, I take a momentary pause, inhaling deep with closed eyes, listening to birds bustling and exhaling softly feeling one with nature. My heart rate climbed high and my spirit soared higher. If you love nature like I do, you will enjoy this hiking trail amidst this natural habitat.

With my wellness honeymoon closing in, my mind and willpower was at the pinnacle and there was a small mutiny thought playing in my head. I don't want to leave. Not today. Not any time soon. But destiny has other plans and I leave unwillingly with a determination to return again. Soon!

VERDICT
My stay at Fazlani was the epitome of peace and wellness where modernity and luxury is uncompromised. A perfect destination which provides mojo, tranquility and adventure. It belongs to a class of retreats that is definitely in short supply in India. The staff across the estate is very friendly and helpful with an easy flow of service. The 3-day stay whetted my appetite for life and the 'newly discovered newness in me' will stay till I visit again. So if you are looking ahead to next year, or need help to shake off stress and replenish your inner strength, gift yourself a fresh lease in 2023.

Fazlani Natures Nest # +91 7700070070

#fazlaninaturesnest #wellnessretreat #yoga #spa