I embarked on a multi-sensory elevated-dining experience at the coming together of 'The Crossing', Dubai and The Ritz Carlton, Bengaluru for the Masters of Marriott Bonvoy series. This collaboration marks the first international pop-up tour for The Crossing hosted across Marriott properties starting with Bengaluru, followed by Mumbai and finally moving to Kolkata.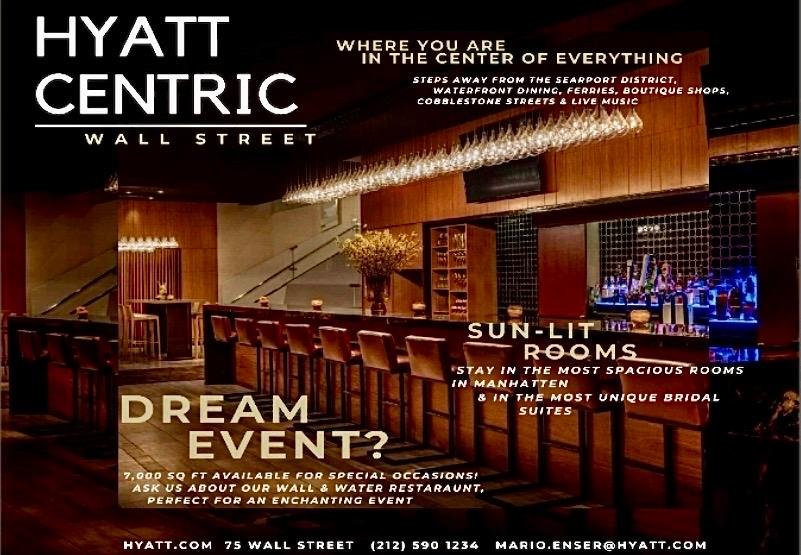 'The Crossing' recreates the nostalgia of life in the Indian subcontinent and through this specially created meal experience, showcases all its blurred lines and chaos. What sets this apart is the offbeat side of mainstream Indian cuisine – food from the Rajputkitchens, hidden gems from Northeast India, and simple yet robust recipes from India's coastline. In short, the menu straddles the length and breadth of Indian states and includes a collection of "must haves" in the Indian cuisine repertoire.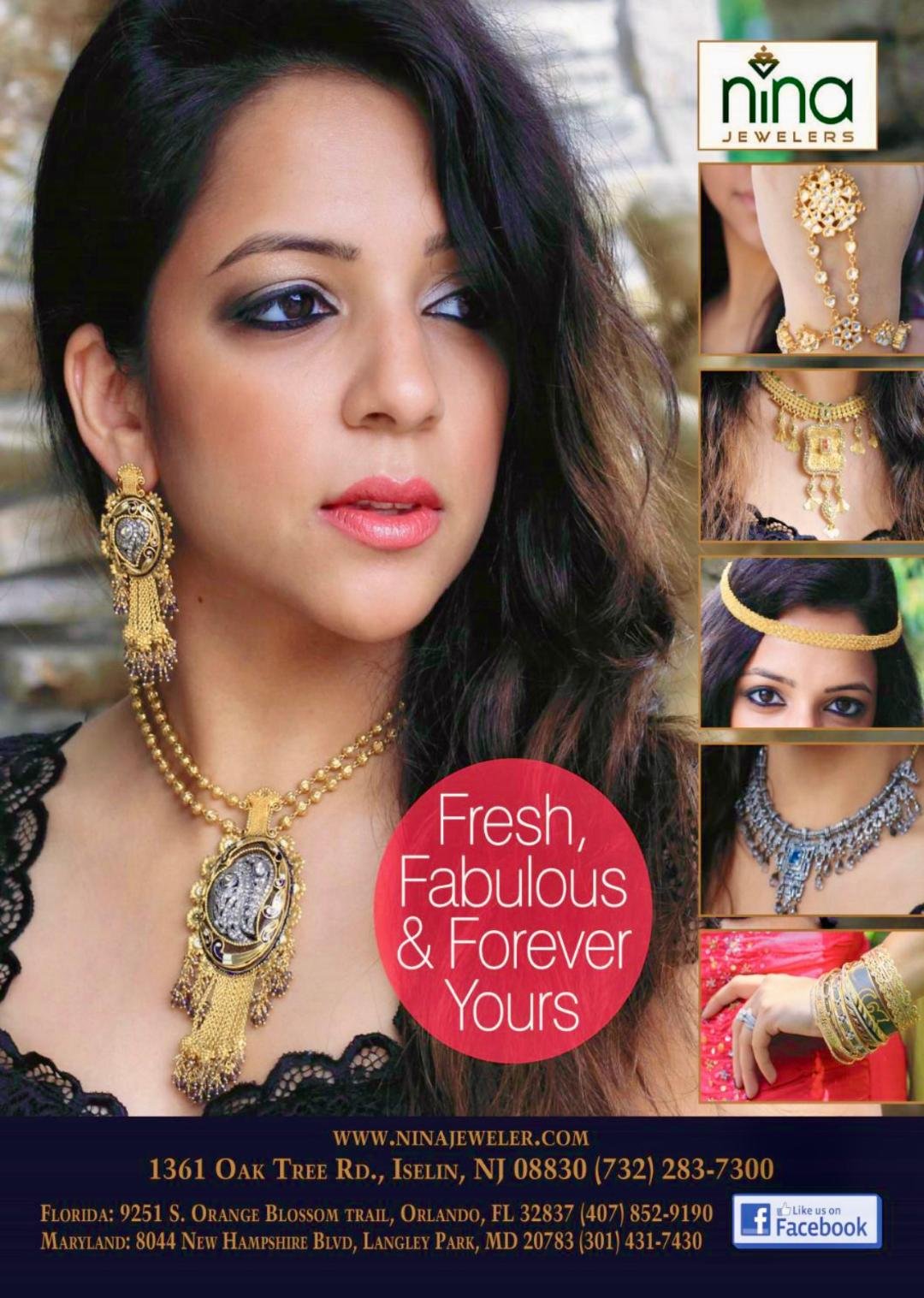 Conversation, Curated Cuisine & A Sit-Down Delight
The vibrant sit-down lunch setting is at Riwaz, the fine-dining restaurant at The Ritz Carlton, and I could feel the vibe of good impressions even before I settled down. Delicately rolled Table d'Hote food tasting curated menus for vegetarians and the non's sat beside six wine tasting glasses. I opted for the vegetarian offerings. Every cuisine is paired with a near-perfect precision of great international and local grapes.
…Enters Chef Sunil Datt Rai, Head of Gastronomy at LemonButter and the menu curator for the day. He is extremely welcoming and would come over and explain each of his dishes in person – indeed, that is special as personal appearances are always an opportunity for diners to chat up the chef and delve into their vast experiences. I for one loved the wayBenjamin Cracknell dropped by every time a new dish is served to know how the food tasted and understand my viewpoint. I should mention here, Ben holds a fantastic pedigree – first as a master sommelier leading the wine program and then as the Restaurant General Manager at #thecrossingdubai.
The amuse-bouche shiso-leaf chaat garnished with tantalizing curd and chutney
CHAAT
Shiso leaf crisp, chickpea chaat with curd and chutneys
(Paired with L'Extra Brut Cremant Loire, France)
The opening act of amuse-bouche commences with Chaat featuring shiso-leaf dipped in chickpea batter, fried, garnished with tantalizing curd and tangy chutney. The leaf-laden appetizer is delightful and resembles a carpet-like savanna on the plate. The captivating smell of shiso reminds you of a mountain meadow after a rainstorm. The sev (yellow confetti) sprinkled on top is crushed noodles made with chickpea flour. Indeed, the perfect beginning for a long inning.
CHHENA KHANDVI (Gujarat – Bengal)
Home-made fresh cottage cheese, 'Khandvi' roll, Served chilled
Khandvi – gram flour and yoghurt pastry, curry leaf – mustard dressing
(Paired with Summertime in Goa, Lillet, Peach liqueur, Sparkling Wine, Rosemary)
Chhena Khandvi straddling the states of Gujarat and Bengal is a delight and you would know if you tried out these delightful yellow sunshine rolls, Chef Raiadds a playful imaginative streak by adding freshly grated Chhena (cottage cheese) with curry leaf-mustard and sesame dressing. It's enticingly off-kilter with both dense and tangy at once with bursting flavour of sesame, mustard and curry leaf.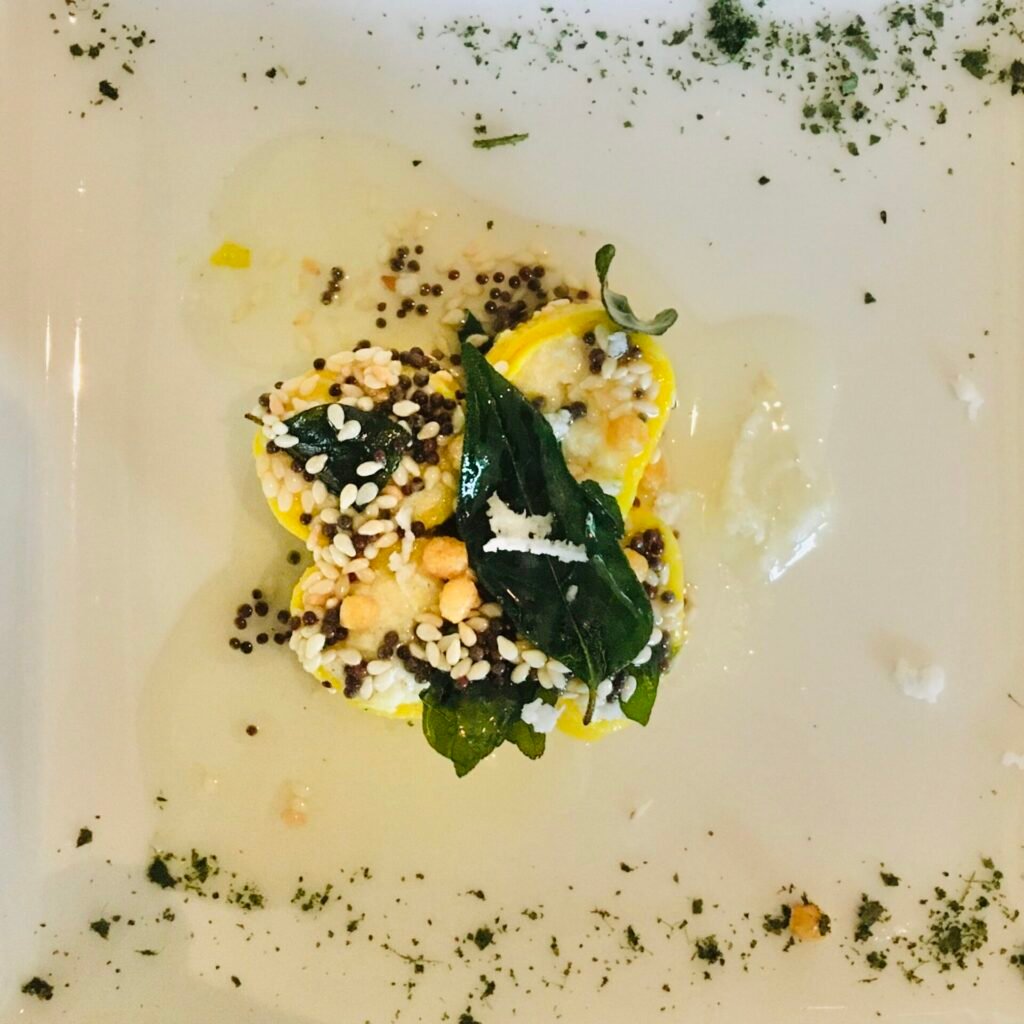 SCALLOP BEAN THORAN
Edamame and green bean warm salad, coconut, chili masala
(Paired with Pecorino, Umani Ronchi, Terre di Chieti, Vellodoro, Abruzzo, Italy)
South Indian influence specifically from Pondicherry/Madras surfaces strongly in one of the most sumptuous dishes, Scallop Bean Thoran. This Indian take on English salad comes with the chef's contribution to the cause. The accents in the form of masala are equally revivifying without a sidekick.
DAL MORADABAD
Yellow split mung lentil, pakwaan nest, chutney
(Paired with Goa to Bangalore, Lime Leaf infused Gin, Aperol, Dolin Blanc Vermouth, Sparkling wine and Orange Blossom droplets)
Come home to the comfort of north/west culture with Dal Moradabad. Hot and warming, soft and crunchy, decorated with a pakwan nest on top, it is a treat, and though it is typically a street delicacy, there's nothing wrong with having it for breakfast or dinner every once in a while.

RAM LADOO
Yellow mung lentil, charred pepper, pickled radish, "kadhi"
The name Ladoo rings sweet bells. But Ram Ladoo is anything but sweet. This seductive yellow mung lentil balls with roots in Delhi and Gujarat is savory in texture and flavour. This upscaled notion of Delhi street food is served with pickled radish and dusted with charred pepper. The taste is earthy and ethereal at the same time.

After a wholesome first session came another showstopper in the form of palate cleanser…
RAAGI KHOOZH
Slow-cooked finger millet and rice with curd, pickle and crisps, best served chilled
This versatile millet curd when coated in enough flavour, can provide so much satisfaction. I still can't believe that this flavour had been achieved with an ordinary finger millet preparation.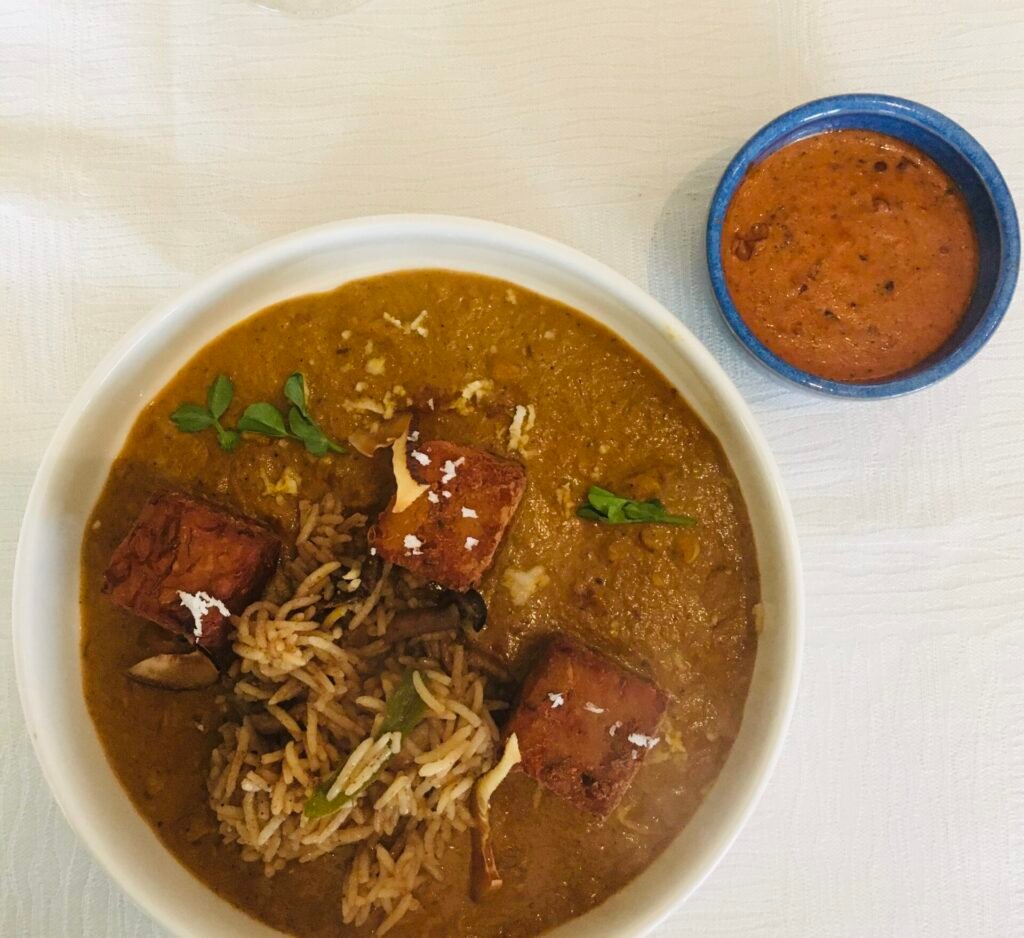 KOTHIMBIR WADI (Vidarbha – Maratha)
A classic combination of Acacica Leaf and Cinnamon – Steamed Lentil Bar, Saoji Curry
It brings all the comfort and flavour you'd long for on a cozy wintry meal with a steaming cup of masala chai, or even a late evening indulgence with a few sips of elegant white. This was one mystifying dish in which the dueling tidal flavours of Acacica leaf and cinnamon paired with Lentil and curry was a firecracker. Rustic! And delicious.
MALAIYU
Espuma of Saffron Milk, Honey Brittle, Pistachio, Gold
The closing act starred Malaiyu. Dreamy mousse of Saffron Milk topped with honey brittle to create a light airy structure with liberal topping of pistachio and gold. I promise you will cherish the taste long after it's slipped over your tongue like plush velvet.

MY VERDICT
I found the cuisine original and appealing as there was enough creativity across the menu to make my lunch engaging, and in some way eccentric as it was meant to be. So why bother…?? All creations are quintessential lost-recipes-revived with a twist. I binged!
Meeting The Maestro Chef
A perfectly delightful meal, so a meeting with Chef Ankur Chakraborty – Chef & Restaurateur, The Crossing, Dubai, was definitely on the cards. So I quickly caught up with him to find out more about the cuisine served.
…I read about you, you garnered a lot of attention at "The Crossing ". But before we talk about you and your story and the offerings at Ritz Carlton,Bengaluru, let's dig a bit deep on your Starship Enterprise 'LemonButter.' How was it born, what did you do there? How did it play out?
Chef Ankur: The Enterprise 'Lemon Butter' had been brewing for quite some time before I finally took the plunge out of my comfort zone as a corporate leader. We are three founders at Lemon Butter, with unique skill sets and a shared passion for food and experiences. Abhishek Joshi (Design and Strategy), Jarret D'Abreo (Marketing & Communications), and I (Culinary, Strategy and Operations) have known each other for a very long time and we have always discussed creating an ecosystem which builds sustainable business models in the F&B universe.
The purpose of Lemon Butter was to incubate F&B programs not just limited to restaurants and bars but all the way to food technology, create bespoke concepts and launch them in new markets, and build meaningful relationships in this sector.
We started really small with one restaurant concept deeply rooted in a micro lifestyle community which was very encouraging. Then, during the pandemic, we took a deeper dive to drive home delivery business and create new concepts with the differential food offering. On the side, we kept the investment side seeking more unique opportunities and came along with two new investments in the UK and another very exciting technology platform in the USA.
The creative side of the business made us look at gaps and opportunities in the Glocal (global-local) market. We broke down the basics of the Indian dining scene to realize that a simple, minimalistic concept like The Crossing was needed to put Indian Gastronomy on the world map. The Crossing defied multiple perceptions about Indian food, the look and feel of the space, and the hospitality. It brought about Neo India – the regional fare without any fusion, no western filter on the food and yet keeping the wavelength, very modern.
These few concepts in which Lemonbutter operates have seen the inception stage and are heading to a global growth stage. We are almost finalizing a few locations for our brands in Europe, and a franchise agreement has been signed for Doha, Qatar, for our Asian concept. So all I can say is exciting times are coming ahead.

How do you design a menu that will appeal to a broader audience – assuming you want as many footfalls, and repeats to come to your restaurant?
Chef Ankur: My take on designing a menu is reflective of the concept of the availability of ingredients rather than trying to put something for everyone on the menu approach. Irrespective of what the cuisine is, good food is always good food, and if the core of the menu has solid, well-researched recipes, it will get appreciated. The repeats are driven by only one factor: the consistency of food and service. …Having a continuation in product differentiation and service differentiation helps. On every menu, there are certain foundation dishes which are non-negotiable. These pretty much define the concept. I have always tried to stick to local ingredients and choose the best grade for the produce, good ingredients result in great finished products.

Any plans to venture out with Vegan/Plant-based fare in the near future?
Chef Ankur: Yes, definitely, yes. In fact, we do have a lot of vegan-friendly dishes in most of our concepts and if the market conditions are aligned, few of our concepts will go all vegan-only as well. I, however, have a very different take on meat alternatives, although I am all for plant-based produce. Please understand that plant-based meat alternates are harnessed in a lab or a factory which use a lot of different types of salts and seasonings, which more often than not are artificially produced. I am a little extra cautious about reading the labels when using plant-based meat alternatives. However, in our Indian cuisine, there are more than enough naturally occurring plant and vegan-friendly produce to use anyways.

…Your take on sustainability in the food industry?
Chef Ankur: I see sustainability differently as I am based in Dubai, UAE, where a lot of produce is imported from the rest of the world. I tend to be very diligent in what I put out on the menu and how much carbon footprint gets associated with these imports, and I always balance these out in the dishes. For me, sustainability starts in the restaurant building phase, where a wise decision needs to be made on the fixtures and materials used. That has a very high impact to start with. Another thing that I keep under control is food wastage by having a smaller production cycle and a proper portion-controlled menu and minimalistic options on the menu. The one significant change that has happened recently is the ban on single-use plastics, which was a very welcome move; however, with rising food imports, this is difficult to control. The most painful thing for me is to see bottled water in plastic, that is something I would like to see change immediately. Finally, the social media food fad has to start making a positive impact. What I mean is an Avocado example. Over the last few years, it has been on every social media food post, resulting in unsustainable avocado farming. That is just wrong. We need to be respectful of every locally available ingredient, and social media has the power to do that.

What is Chef Ankur Chakraborty's food philosophy?
Chef Ankur: I like to keep the flavours and textures very simple. Ultimately, food is for the soul's sustenance and nourishment of the body. It is something one ingests. Therefore, I like to keep the layers of flavour minimalistic to the degree that an average palate can enjoy this without getting overwhelmed. The cooking style deployed is on similar lines; keep it clean and simple.

Lastly, what has been your proudest moment during your career?
Chef Ankur: I see two moments very dear to me. One was when the humble "meethi churri" (jaggery and whole wheat bread, something I grew up eating at my Punjabi neighbor's home) got me recognition in International culinary competition. And the other one is when I see a few of my signature dishes being replicated at a lot of the restaurants under a different spin on the same dish.